Wednesday, September 20, 2023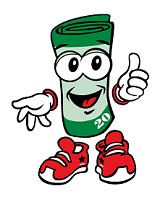 Prize Details
100 Winners selected from a pool of nominated creators. Each individual winner will receive a prize bundle containing 1 GeForce RTX 4060 Ti Founders Edition worth $399 to keep and 2 GeForce RTX 4060 graphic cards worth $299 (exact manufacturers may vary) to award as giveaways to their community.
Rules
Must be a resident of Argentina, Australia, Austria, Belgium, Canada (excluding the Province of Quebec), Mainland China, Colombia, Croatia, Czech Republic, Denmark, Finland, France, Germany, Greece, Hungary, Japan, Mexico, New Zealand, Norway, Peru, Philippines, Poland, Singapore, South Korea, Spain, Sweden, Switzerland, Taiwan, The Netherlands, United Kingdom, The United States of America (excluding the states of New York and Florida, as well as Puerto Rico and its other territories and possessions), and eighteen years of age or older to be eligible to participate in this Contest.


Review and Additional Information
Follow GeForce official social channels and respond to prompts that ask community members to nominate (with their reply to the post) a specific Content Creator to potentially be selected to win 3 graphics cards - 1 to keep and 2 to award to members of their owned communities. Creators should have an active presence on any of the platforms including, but not limited to YouTube, Twitch, TikTok, Twitter, Facebook, Reddit, Discord and other social media platforms in China.