Wednesday, September 20, 2023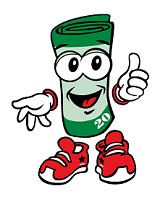 Prize Details
Core Prize Pool
(x2) GeForce RTX 4090 Founders Edition ($1599 MSRP)
(x2) GeForce RTX 4080 Founders Edition ($1199 MSRP)
(x1) GeForce RTX 4060 Ti Founders Edition ($399 MSRP)
(x164) GeForce RTX 4060 (Manufacturer varies) ($299 MSRP)
(x3) Custom GPU Backplate (Style Varies) with a RTX 4090 Founders Edition GPU ($1,789 MSRP)
(x2) G-SYNC Displays (ASUS 1440p 360 Hz G-SYNC with Reflex displays) ($1,049 MSRP)
(x1) GeForce RTX Garage 4090 Build ($7,500 MSRP)
Rules
OPEN ONLY TO LEGAL RESIDENTS OF AUSTRALIA, AUSTRIA, BELGIUM, CANADA (EXCLUDING THE PROVINCE OF QUEBEC), COLOMBIA, CROATIA, CZECH REPUBLIC, MAINLAND CHINA, DENMARK, FINLAND, FRANCE, GERMANY, GREECE, IRELAND, JAPAN, NEW ZEALAND, NORWAY, PERU, POLAND, SOUTH KOREA, SPAIN, SWITZERLAND, TAIWAN, THE NETHERLANDS, UNITED KINGDOM, THE UNITED STATES OF AMERICA (EXCLUDING THE STATES OF NEW YORK AND FLORIDA, AS WELL AS PUERTO RICO AND ITS OTHER TERRITORIES AND POSSESSIONS).

Each entrant will be allowed one direct entry.
Review and Additional Information
Follow our social channels on Twitter/Facebook/Instagram/TikTok/Twitch/Reddit/Discord and other social media platforms based in China for key prompts and instructions
Like/comment/tag/share posts across social depending on prompts.