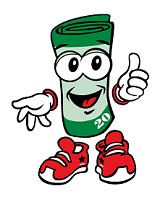 Prize Details
One winner (1) will be awarded a two (2) day, three (3) night trip to Los Angeles, California to attend the premiere of Chevalier on April 16th, 2023, with up to one (1) guest designated by the winner in accordance with these Official Rules. Such trip shall include specifically: (a) up to two (2) admission tickets to the premiere of Chevalier at the El Captain theatre in Hollywood, California (the "Theatre"); (b) up to two (2) round-trip coach airfares ("Airfares") between the major gateway airport closest to winner's residence and the Los Angeles International Airport ("LAX"); (c) two (2) ride vouchers for a round-trip ride between LAX and the hotel for winner and up to one (1) guest ("Ground Transfers"); (d) room accommodations consisting of one (1) standard room (with a maximum of two (2) persons per room) for winner and up to one (1) guest for three (3) nights at a hotel selected by Sponsor in its sole discretion (excluding daily self-parking at resort hotel, if applicable), breakfast included. Total ARV: $4,999.
Rules
Open only to legal residents of the 50 United States and the District of Columbia (excluding residents of Rhode Island) who are 18 years or older (19 years or older in AL and NE; 21 years or older in MS) at the time of entry, subject to all applicable federal, state and local laws and regulations.

The maximum number of valid Sweepstakes entries any one person may obtain per day is ten (10), regardless of the method of entry.
Review and Additional Information
To enter by joining Regal Crown Club: You may enter the Sweepstakes by becoming a Regal Crown Club member. To enter, (i) visit Sponsor's website, (ii) click the "Join for free" button, (iii) review all applicable terms and conditions, including Sponsor's Terms of Service (the "Terms of Service"), Sponsor's Privacy Policy (the "Privacy Policy") and the Regal Crown Club Rules (all such applicable terms and conditions, the "Terms and Conditions"), and indicate your agreement to the Terms and Conditions (iv) provide all required information, including your first and last name, email address and phone number and a valid password, in the appropriate fields in accordance with all on-screen instructions, and (v) complete your registration by clicking the "REGISTER" button. Limit of one (1) Sweepstakes entry during the Promotion Period via the entry method described in this paragraph. You will not receive an entry into the Sweepstakes if you are not the authorized account holder. Potential winners may be required to show proof that they are the authorized account holder. The "authorized account holder" is the natural person to whom the applicable Regal Crown Club card number and account is issued by Sponsor. More information on becoming a Regal Crown Club member can be found here.

To enter via the Regal Crown Club Reward Center: Eligible Regal Crown Club members who are participating in the Regal Crown Club program may enter the Sweepstakes via the Regal Crown Club Reward Center. To enter, login to the Reward Center and click "Redeem Credits" during the Promotion Period. Then, click the "Filter" button and select "Sweepstakes" under "Category." Click the "Regal Crown Club® Your Premiere Debut Sweepstakes" tile, review the "Reward Details" and other applicable terms and conditions, and indicate your (i) agreement to these Official Rules by checking the appropriate box and (ii) desired quantity of entries. Finally, click "Enter Sweepstakes." The authorized account holder of the Regal Crown Club card number used to login will be deemed the entrant and will receive one (1) entry into the Sweepstakes for each 100 Regal Crown Club credits redeemed at the Regal Crown Club Reward Center, subject to the eligibility restrictions below. Potential winners may be required to show proof that they are the authorized account holder. Limit of three (3) Sweepstakes entries per day during the Promotion Period via the entry method described in this paragraph.

To enter via e-mail: E-mail your full name, phone number and Regal Crown Club card number (if any) to RCCSweepstakes@regalcinemas.com and include "Regal Crown Club® Your Premiere Debut Sweepstakes" in the subject line of your e-mail. E-mail entries must be received during the Promotion Period. The person whose information is set forth in an e-mail entry submitted in accordance with this subsection will be deemed the entrant and will receive one (1) entry into the Sweepstakes, subject to the eligibility restrictions below. Limit one (1) entry per e-mail received. In the event of any dispute as to the identity of an entrant, the authorized account holder of the e-mail address used to submit the e-mail entry will be deemed the entrant. The "authorized account holder" is the natural person assigned such e-mail address by an Internet access provider, online service provider or other organization (e.g., business or educational institution) responsible for assigning e-mail addresses for the domain associated with such e-mail address.

To enter via social media: Use your Facebook account to access Sponsor's Facebook page during the Promotion Period, locate the Regal Crown Club® Your Premiere Debut Sweepstakes post and reply with a comment using the hashtag below (the "Comment"). The authorized account holder of the Facebook account will be deemed the entrant and will receive one (1) entry into the Sweepstakes, subject to the eligibility restrictions below. (see rules)