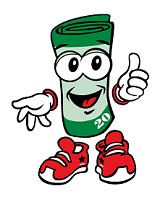 Prize Details
Prizes (68 total, 34 for Entry Period 1 and 34 for Entry Period 2, as set forth above per Keyword Drawing): Each "Prize" is $500, fulfilled as a check. The ARV of each Prize is $500.

Total ARV: The total ARV of all available prizes in the Sweepstakes is $34,000.

Rules
Offered only to legal United States residents of Connecticut, Delaware, District of Columbia, Florida, Georgia, Iowa, Indiana, Kentucky, Maine, Maryland, Massachusetts, New Hampshire, New Jersey, New York, North Carolina, Ohio, Pennsylvania, Rhode Island, South Carolina, Tennessee, Vermont, Virginia, and West Virginia, who are at least twenty-one (21) years old at the time of entry.

Each entrant is limited to receiving one (1) entry during the Promotion Period.
Review and Additional Information
Keyword States


3POINT CT, DC, DE, FL, GA, MA, MD, ME, NH, NJ, NY, PA, RI, VT, VA & WV

3SECONDS CT, DC, DE, FL, GA, MA, MD, ME, NH, NJ, NY, PA, RI, VT, VA & WV

AIRBALL PA, WV

ASSIST CT, DC, DE, MA, MD, ME, NH, NJ, NY, PA, RI, VT, VA, & WV

BACKBOARD CT, DC, DE, MA, MD, ME, NC, NH, NJ, NY, PA, RI, SC, TN, VA, VT, & WV

BALL CT, DC, DE, MA, MD, ME, NH, NJ, NY, PA, RI, VT, VA, & WV

BANKSHOT CT, DC, DE, MA, MD, ME, NC, NH, NJ, NY, PA, RI, SC, WV, VA, & VT

BASELINE CT, DC, DE, FL, GA, MA, MD, ME, NH, NJ, NY, PA, RI, VT, VA & WV

BASKET CT, DC, DE, MA, MD, ME, NH, NJ, NY, PA, RI, VT, VA, & WV

BENCH CT, DC, DE, MA, MD, ME, NH, NJ, NY, PA, RI, VT, VA, & WV

BONUS CT, DC, DE, MA, MD, ME, NH, NJ, NY, PA, RI, VT, VA, & WV

BREAKAWAY CT, DC, DE, MA, MD, ME, NH, NJ, NY, PA, RI, VT, VA, & WV

COURT CT, DC, DE, MA, MD, ME, NH, NJ, NY, PA, RI, VT, VA, & WV

DEFENSE CT, DC, DE, MA, MD, ME, NH, NJ, NY, PA, RI, VT, VA, & WV

DRIVE CT, DC, DE, FL, GA, MA, MD, ME, NH, NJ, NY, PA, RI, VT, VA, & WV

DUNK CT, DC, DE, IA, IN, KY, MA, MD, ME, NH, NJ, NY, OH, PA, RI, TN, WV, VA, & VT

FASTBREAK CT, DC, DE, FL, GA, MA, MD, ME, NH, NJ, NY, PA, RI, VT, VA & WV

FOUL CT, DC, DE, MA, MD, ME, NH, NJ, NY, PA, RI, VT, VA, & WV

GUARD CT, DC, DE, FL, GA, MA, MD, ME, NH, NJ, NY, PA, RI, VT, VA & WV

HOOPS CT, DC, DE, FL, MA, MD, ME, NH, NJ, NY, PA, RI, VT VA, & WV

LAYUP CT, DC, DE, FL, GA, MA, MD, ME, NH, NJ, NY, PA, RI, VT, VA, & WV

PASS CT, DC, DE, FL, MA, MD, ME, NH, NJ, NY, PA, RI, VT, VA, & WV

POSSESSION CT, DC, DE, FL, GA, MA, MD, ME, NH, NJ, NY, PA, RI, VT, VA & WV

POST CT, DC, DE, MA, MD, ME, NH, NJ, NY, PA, RI, VT, VA, & WV

PRESS CT, DC, DE, FL, GA, MA, MD, ME, NH, NJ, NY, PA, RI, VT, VA & WV

SCREEN CT, DC, DE, FL, GA, MA, MD, ME, NH, NJ, NY, PA, RI, VT, VA & WV