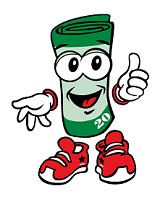 Prize Details
PRIZES: Total of eight prizes awarded. They are as follows:
1st place: $1,000, a Kitchen Aid Mixer, 144 Bars of ESC, 12 Bags of ESC Oat Milk Chocolate Chips, ESC T-shirt, ESC Mug, ESC Cooler Bag, ESC Tote Bag
Total ARV of the First Prize Package: $2,107.64

2nd Place: $500, Emile Henry French Ceramic Potter Collection, Set of 4, 72 Bars of ESC, 6 Bags of ESC Oat Milk Chocolate Chips, ESC T-shirt, ESC Mug, ESC Cooler Bag, ESC Tote Bag
Total ARV of the Second Prize Package: $1,138.82

3rd Place $250, Williams Sonoma Goldtouch®Pro Nonstick 6-Piece Essential Baking Set, 36 Bars of ESC, ESC T-shirt, ESC Mug, ESC Cooler Bag, ESC Tote Bag
Total ARV of the Third Prize Package: $ 626.40

Remaining Finalist Prizes:
24 Bars of ESC, 2 Bags of ESC Oat Milk Chocolate Chips, ESC Mug,
ESC Cooler Bag, ESC Tote Bag
Total ARV of each of the Remaining Finalist Prize Packages: $192.94

Total ARV of the Contest prizes is $3,872.86
Rules
Open to any legal United States resident who is at least 18 years of age or older and has existing internet service at time of entry.

Participants are limited to one entry and one Qualifying Recipe each.
Review and Additional Information
A Qualifying Recipe must: (a) include ESC Oat Milk Chocolate Chips; (b) be entirely original and created by the Participant or the Participant must have written permission from the owner/creator of the recipe to
submit the recipe and (c) not infringe upon or violate any third party's rights.