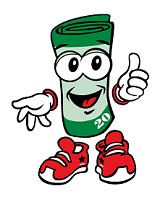 Prize Details
The Grand Prize. Winner will receive a $50,000.00 USD travel budget to plan a trip of their choice, including bringing any number of guests to accompany Winner within the travel budget; assignment of a Quintessentially Lifestyle Manager for 12 months to help Winner plan the trip is included.

Any Taxes or Fees Covered: If the Winner is a US resident, the Grand Prize will also include an additional cash payment of 25% of the ARV, excluding any cash component of the Grand Prize (as applicable), for Winner to use to pay required US income taxes.

ARV: $70,000.

Cash Alternative. If Winner does not wish to take delivery of the Grand Prize, does not wish to accept one of the Grand Prize options presented by Sponsor (as applicable), or Sponsor determines that it cannot timely deliver the Grand Prize to Winner, for any reason, including without limitation due to legal restrictions, a force majeure event, failure of construction, or any other reason, the Winner may elect to take a cash alternative of $52,500.00 (USD) (the "Cash Alternative").
Rules
Must be at least 18 years old to enter. Any Guest must be at least 18 years old, provided, however, that Sponsor may, in its sole and absolute discretion, allow for Guest to be younger than 18 years old if (i) the Winner is the parent/legal guardian of the Guest, or (ii) the parent/legal guardian of the Guest provides written consent. Notwithstanding the foregoing, no individual younger than 5 years old may be a guest.

The maximum number of entries for any one person into this Experience (the "Entry Limit") is (6,000), regardless of the method of entry.
Review and Additional Information
To enter without donation: Scroll down below the Donation buttons to find the "Enter without contributing" link to click on.

Upon receipt of a complete "Alternative Method of Entry" form, a Participant will automatically receive (2,000) entries into that Experience.