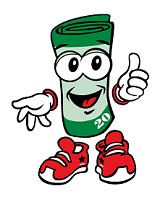 Prize Details
Prize ARV

A Sponsor specified Men's Grooming Favorites Product Basket $200
A Sponsor specified Women's Grooming Favorites Product Basket $200
A Sponsor specified Personal Care Product Basket $100
A Sponsor specified Personal Health Care Product Basket $150
A Sponsor specified Skin Care Product Basket $290
A Sponsor specified Hair Care Product Basket $170
A Sponsor specified Family Care Product Basket $150
A Sponsor specified Fabric Care Product Basket $230
A Sponsor specified Fem Care Product Basket $220
A Sponsor specified Oral Care Product Basket $260
A Sponsor specified Home Care Product Basket $280
A Sponsor specified Baby Care Product Basket $275
A Sponsor specified Year supply of Cascade Brand Products $175
A Sponsor specified Year supply of Dawn Brand Products $170
A Sponsor specified Year supply of Febreze Brand Products $152
A Sponsor specified Year supply of Tide Brand Products $270
A Sponsor specified Year supply of Downy Brand Products $188
A Sponsor specified Year supply of Charmin Brand Products $437
A Sponsor specified Year supply of Bounty Brand Products $175
A Sponsor specified Year supply of Pampers Brand Products $943
A Sponsor specified Year supply of Luvs Brand Products $392
A Sponsor specified Year supply of Always Brand Products $124
A Sponsor specified Year supply of Old Spice Brand Products $126
A Sponsor specified Year supply of Secret Brand Products $210
A Sponsor specified Year supply of Gillette Brand Products $180
A Sponsor specified Year supply of Venus Brand Products $255
A Sponsor specified Year supply of Crest Brand Products $160
A Sponsor specified Year supply of Oral-B Brand Products $170
A Sponsor specified Year supply of Head & Shoulders Brand Products $189
A Sponsor specified Year supply of Pantene Brand Products $120
A Sponsor specified Year supply of Vicks Brand Products $138
A Sponsor specified Year supply of Olay Brand Products $505
Rules
Open only to legal residents of the 50 states of the United States and the District of Columbia, who are 18 years of age or older as of the last day of the month prior to date of entry.
Review and Additional Information
Enter by Email: You may earn a Sweepstakes entry without signing up for PG Good Everyday Rewards by sending an email to IPGBrandSweeps@dja.com during the Sweepstakes Period. The email must include your first and last name, mailing address, month and year of birth and the prize you wish to enter for (specific prizes listed in section 7 below and on Pggoodeveryday.com) to receive one (1) entry into the Sweepstakes.