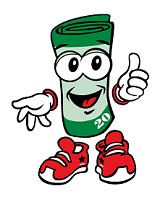 Prize Details
A total of one-hundred (100) Entrants will be selected to receive the Prize. Each Winner will receive a monetary grant in the amount of USD $100,000, subject to the Prize distribution requirements listed below (SEE RULES), and less transaction fees (e.g. currency conversion rates) and any tax required to be withheld in the Winner's Country/Region of Residence.
Rules
Must be individuals of legal age of majority in their jurisdic??on of residence (and at least aged eighteen (18) or older) and have one of the following as their Country/Region of Residence: Argentina (excluding Mendoza Province), Australia, Austria, Belgium, Canada (Excluding Quebec Province), Chile, Costa Rica, Denmark, France, Germany, India, Ireland, Italy, Japan, Malaysia, Mexico, Netherlands, New Zealand, Norway, Portugal, Philippines, South Africa, South Korea, Spain, Sweden, Switzerland, Taiwan, Thailand, U.K., U.S. (including Puerto Rico).


Review and Additional Information
Airbnb has established a fund dedicated to making the creative, unusual and unique home-sharing space/listing ideas of aspiring Hosts on Airbnb a reality. The aim of this Contest is to identify, through an application and judging process, one-hundred (100) people (each individually a " Winner "; collectively, " Winners ") who will each receive a grant of up to USD $100,000 (" Prize ") (subject to fulfilling all requirements set forth herein to receive the entirety of the Prize). The sole purpose of the Prize is to enable each Winner to carry out their plans of creating or renovating a unique space, with the inten??on that upon completion, guests will have the opportunity to experience the space by booking it on Airbnb (" Space ").