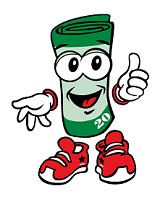 Prize Details
Prizes (10): Each prize is a Stranger Things cast signed replica guitar with guitar case (each a "Prize"). There will be ten (10) total Prizes available in the Promotion. The ARV of each Prize is $1,400.

Total ARV: The total ARV of all available Prizes in the Promotion is $14,000.
Rules
Offered only to legal residents of the fifty (50) United States, the District of Columbia, and Puerto Rico who are at least eighteen (18) years old at the time of entry.

LIMIT: Regardless of the method used to enter, an entrant may only enter one (1) time per day during the Promotion Period.
Review and Additional Information
HOW TO PARTICIPATE: There are two (2) ways to participate in the Promotion:

A. Make a Purchase: During the Promotion Period, eligible entrants may purchase any specially marked bag of Doritos® 3D® Crunch Chili Cheese Nacho Flavored Corn Snacks, Doritos® 3D® Spicy Ranch Flavored Corn Snacks and /or Doritos® 3D® Crunch Three

Cheese Flavored Corn Snacks (6.0 oz) in store or online at any participating store (each a "Qualifying Purchase"), while supplies last. The exact number of specially marked bags may vary depending on printing and packaging process. Upon making a Qualifying Purchase, entrant must open the Qualifying Purchase bag, look for a code ("Code") printed on an insert card ("Insert Card") inside the Qualifying Purchase bag. Not all Qualifying Purchase bags include Insert Cards. There is a total of nine (9) Codes randomly distributed amongst the specially marked bags. If entrant's Qualifying Purchase includes a Code, entrant is a potential winner of prize. Not all Qualifying Purchase bags include Codes and if an entrant does not find a Code inside his/her Qualifying Purchase bag he/she is not a potential prize winner. ENTRANTS SHOULD NOT SHOW OR GIVE A CODE OR INSERT CARD TO ANY STORE EMPLOYEE.

Entrants who do find a Code or Insert Card inside his/her Qualifying Purchase bag, must visit Doritos.com/StrangerThingsGuitar ("Website") and complete and submit, within the Promotion Period, the registration form including, but not limited to, his/her first and complete last name (no initials), valid e-mail address, phone number, street address (no P.O. Boxes will be allowed), city, state, and zip code. Entrant must also enter the Code from the Insert Card. All Codes and Insert Cards must be obtained during the Purchase Period.

B. Without a Purchase: To enter the Promotion without making a purchase, an entrant may legibly hand write his/her full name (no initials), complete street address (no P.O. Box), age, and valid e-mail address on a 3½" x 5" properly stamped postcard and mail it to: The Doritos Stanger Things Promotion, P.O. Box 251328, West Bloomfield, MI 48325. Requests sent in an envelope will not be accepted. Mail-in requests must be postmarked by July 17, 2022 and received by July 25, 2022. There is a limit of one (1) Mail-in Request per day during the Promotion Period. Multiple mail-in requests with the same postmark date will be deemed one (1) request. Mail-in requests will not be returned and no further correspondence will be entered into. Mail-in requests must be original and hand-written. No mechanical reproductions are allowed.

On or around July 26, 2022, Administrator will random select one (1) potential winner from among all Mail-In Requests received during the Promotion Period based on the same odds as the purchase method (approximately 1:272,222)