Saturday, December 31, 2022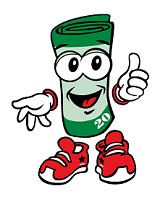 Prize Details
PRIZES
Teacher of the Month
Each Teacher of the Month will be awarded $5,000 in the form of a check
Teacher of the Year
The Teacher of the Year will be awarded $10,000 in the form of a check
Rules
ELIGIBILITY - NOMINATOR
The parent or legal guardian of any student currently enrolled in pre-kindergarten through 12th grade in a public, private, alternative or parochial school within (50) miles of the circulation area of the Publication and who also resides in the Eligibility Area may nominate a teacher.
ELIGIBILITY – NOMINATED TEACHER
The nominated Teacher must be actively employed as a teacher for pre-kindergarten through grade twelve in a public, private, alternative, parochial, or home study program in the Eligibility Area.

Nominator may nominate more than one teacher in this Contest each month, but each nomination should be submitted separately.
Review and Additional Information
One teacher from across the United States will be selected as the "Teacher of the Month" by a panel selected by Sponsor.
All of the Teachers of the Month will then be eligible to be named the "Teacher of the Year".