Tuesday, January 25, 2022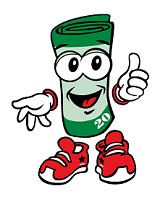 Prize Details
Prizes (5,800 total; 200 per Team Hashtag): Each prize is a bag of limited edition Lays Potato Chips (each a "Prize"). The ARV of each Prize is $10.

The total ARV of all available Prizes in this Sweepstakes is $58,000.
Rules
Open only to legal residents of one of the forty-eight (48) contiguous United States (including the District of Columbia) who are at least eighteen (18) years old at the time of entry.

There is a limit of one (1) unique Entry per person per day during the Sweepstakes Period.
Review and Additional Information
HOW TO ENTER: During the Sweepstakes Period, an entrant must follow the steps below to receive one (1) entry into the Sweepstakes ("Entry"):

Sign into his/her Twitter account (or create a Twitter account if he/she does not already have one);

Become a follower of @Lays (if not already following @Lays);

Either respond to the Sponsor's Tweet about this Sweepstakes or compose a new Tweet including how much entrant loves his/her team (may include an optional photo or video); and

Include the hashtags "#LaysGoldenGrounds", "#Sweepstakes", and one (1) of the team hashtags outlined below (each a "Team Hashtag):

Team

Hashtags


Atlanta Falcons

#DirtyBirds

#Atlanta

#Falcons


Arizona Cardinals

#RedSea

#Arizona

#Cardinals


Baltimore Ravens

#RavensFlock

#Baltimore

#Ravens


Buffalo Bills

#BillsMafia

#Buffalo

#Bills


Carolina Panthers

#KeepPounding

#Carolina

#Panthers


Chicago Bears

#DaBears

#Chicago

#Bears


Dallas Cowboys

#DallasCowboys

#Dallas

#Cowboys


Detroit Lions

#OnePride

#Detroit

#Lions


Green Bay Packers

#GoPackGo

#Greenbay

#GreenBay

#Packers


Houston Texans

#WeAreTexans

#Houston

#Texans


Indianapolis Colts

#ForTheShoe

#Indianapolis

#Colts


Jacksonville Jaguars

#DUUUVAL

#Jacksonville

#Jaguars


Kansas City Chiefs

#ChiefsKingdom

#Kansascity

#KansasCity

#Chiefs


Los Angeles Chargers

#BoltUp

#Chargers


Los Angeles Rams

#RamsHouse

#Rams


Miami Dolphins

#FinsUp

#Miami

#Dolphins


Minnesota Vikings

#SKOL

#Minnesota

#Vikings


New England Patriots

#ForeverNE

#Newengland

#NewEngland

#Patriots


New Orleans Saints

#Saints

#Neworleans

#NewOrleans

#Saints


New York Giants

#TogetherBlue

#Giants


New York Jets

#TakeFlight

#Jets


Las Vegas Raiders

#RaiderNation

#Lasvegas

#LasVegas

#Raiders


Philadelphia Eagles

#FlyEaglesFly

#Philadelphia

#Eagles


Pittsburgh Steelers

#HereWeGo

#Pittsburgh

#Steelers


Seattle Seahawks

#Seahawks

#Seattle


San Francisco 49ers

#FTTB

#Sanfrancisco

#SanFrancisco

#49ers


Tampa Bay Buccaneers

#GoBucs

#Tampabay

#TampaBay

#Buccaneers


Tennessee Titans

#Titans

#Tennessee


Washington Football Team

#WashingtonFootball

#Washington

#Footballteam

#FootballTeam