Tuesday, November 30, 2021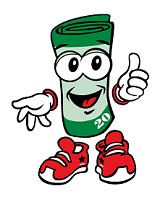 Prize Details
Members,

I wish all of you a Happy Thanksgiving to you and your friends and family. This is a wonderful day to share great memories over your favorite meal.

I am sincerely and gratefully thankful to all of you who have help to make ST in one of the best websites on the net. I am also thankful just how much you have become part of my personal family. Your personal support means much to me.

Thank you very much again. Have a great day, get stuffed for dinner and may your favorite football teams win (go Cowboys!) or you win a sweepstakes prize.

Mr. Sweepy

PS... I will try to answer some of your questions today.
Rules
Review and Additional Information
Couple of notes... As you have noticed, I have added a number of new banners on the website. Part of the reason Google. I found another banner distributor that is not dependent on Google's ads and have new technology.

The other reason is just like you all know, my expenses have gone up and this move help to keep up with inflation and higher cost.

We are still working on the banners and locations of them on ST.

We have a email going out to all active member within the next week or two. This is what is referred to as a ""administration email". This will help us to clean up our database of member accounts that are no longer in use.

If have an extra or second account that you no longer using, send me your full name and email address that you want to delete.

Thanks again,
Mr. Sweepy


--------------------------------------------------------------

Tenn1968,

The Infolinks banner can not be move under the terms of the advertising contract. Either I would have to remove the banner altogether and loose the revenue or nothing.

We have been looking at payment revenue options for 5 years or longer. Each time, we come back to the point that all the cost associated with how we would built in a payment system and extra work, would not be worth the effort and headaches. Last on this, would be how many members we would lose.

As many of you know, Mr. Sweepy is a plaintiff of record in a class action lawsuit against Google. Google has publicly stated they wanted websites to go to a paid or subscription membership method. I have always believed that a advertising revenue model is best for ST and the members. I stand by this even at the cost of adding more banners.

Mr. Sweepy