Friday, December 17, 2021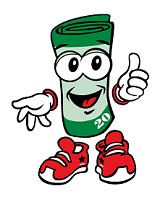 Prize Details
Grand Prize Excel 1754SWV4 Shallow Water F4 in Optifade Marsh, Mud Buddy HDR40 EFI motor and Diamond City Trailer package $21,507
1st Prize Benelli SBE3 Realtree Max-5, 12 ga. 28?, 3.5? – SBE 3 $1,999
2nd Prize HOWA Carbon Stalker Altitude, 6.5 Creedmoor, 22? $1,120
3rd Prize Weatherby 18i 12 Ga. Shotgun. Black Synthetic, 3.5? $1,100
4th Prize Tanglefree Panel Blind Package Includes Max-5 Panel Blind, Flip Tops and Panel Blind Stabilizers $640
5th Prize GUNNER KENNEL – Intermediate Kennel $500
6th Prize Duck Commander Signature Showcase Duck Call Case – Includes Four Classic Commander Duck Calls, Hand-crafted Reclaimed Wood Case, and Certificate of Authenticity $500
7th Prize SportDog Launcher System $460
8th Prize Banded Aspire – Catalyst Uninsulated Bibs, one set (Crocodile) $440
9th Prize RIG 'EM RIGHT Gear Package Includes: Shell Shocker XL Blind Bag, Mudslinger Backpack, 12-Slot Floater Duck Decoy Bag, Neoprene Hand Warmer and 12 54? 6 oz. Decoy Anchors $380
10th Prize Banded ASPIRE Collection – Inspire Mid-Layer Soft-Shell Jacket (Crocodile) $325
11th Prize Weatherby PA-08 Waterfowler Shotgun, Max-5, 12 ga., 28?, 3? $325
12th Prize LaCROSSE Wetlands Waders $300
13th Prize Banded ASPIRE Collection – Inspire Mid-Layer Hooded Vest (Crocodile) and Banded Watertight Dexterity Decoy Gloves $265
14th Prize Big Frig 45 Qt. Badlands – Delta Waterfowl Cooler – White $250
15th Prize Chipmunk .22 Rifle $240
16th Prize Lucky Duck Decoy Package $200
17th Prize LaCrosse Alphaburly Pro 800g Boots, Max-5 $180
18th Prize SportDog Wetland Hunter 425x $180
19th Prize GHG Honker Silhouette Decoys – 2 Dozen $170
20th Prize Federal Premium Speed-Shok Snow Goose Steel, 12GA 3?, #2 Shot, 1 1/4 oz. – 1 Case $160
21st Prize Federal Premium Speed-Shok Snow Goose Steel, 12GA 3?, BB Shot, 1 1/4 oz. – 1 Case $160
22nd Prize Delta Waterfowl Travel Mugs (2) $40
23rd Prize Delta Waterfowl Travel Mugs (2) $40
24th Prize Delta Waterfowl Growler Set (contain a 64 oz. growler and 2 drink cups) $30
25th Prize Delta Waterfowl ID Guide Book $25
26th Prize Delta Waterfowl ID Guide Book $25
27th Prize GunDog Grind Coffee – Delta Waterfowl Roast 12 oz. $18
28th Prize GunDog Grind Coffee – Delta Waterfowl Roast 12 oz. $18
29th Prize GunDog Grind Coffee – Delta Waterfowl Roast 2.5 oz. $5
30th Prize GunDog Grind Coffee – Delta Waterfowl Roast 2.5 oz. $5

Rules
Open only to legal residents of the United States (excluding residents of Minnesota, Montana and Washington), age 21 years or older at time of entry.

REGARDLESS OF ENTRY METHOD THERE IS A LIMIT OF TWENTY-FOUR SWEEPSTAKES ENTRIES PER PERSON/EMAIL DURING THE ENTIRE ENTRY PERIOD.
Review and Additional Information
To enter by mail (as an alternate to Method #1, #2 or #3) with or without making a donation, hand print your name, complete address, telephone number and email address on a plain piece of paper, then insert the paper in a plain envelope and mail it to: Delta Waterfowl Foundation, Duck Hunters Fall 2021 Sweepstakes Entry, 1412 Basin Ave., Bismarck, ND 58504. Each mail-in will grant you six entries in the Sweepstakes random drawing. Each mail-in entry must be mailed Separately, postmarked during the Entry Period and received by 12/24/21.