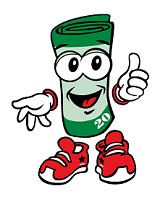 Prize Details
(48) Prizes, (4) per Drawing Period
Prizes for Entry Methods A, B and C
1 A Sponsor specified beauty fridge stocked $191.32
2 A Sponsor specified coding kit $1,055.11
3 A Sponsor specified outdoor adventure kit $285.34
4 A Sponsor specified $250 gift card $250.00
5 A Sponsor specified BFF spa set $242.34
6 A Sponsor specified Cafe Olay set $364.10
7 A Sponsor specified glow kit $305.22
8 A Sponsor specified BFF spa set $242.34
9 A Sponsor specified Cafe Olay set $364.10
10 A Sponsor specified outdoor adventure kit $285.34
11 A Sponsor specified beauty fridge stocked $191.32
Prizes for Entry Methods D, E and F
1 A Sponsor specified $250 gift card $250.00
2 A Sponsor specified coding kit $1,055.11
3 A Sponsor specified Cafe Olay set $364.10
4 A Sponsor specified BFF spa set $242.34
5 A Sponsor specified glow kit $305.22
6 A Sponsor specified beauty fridge stocked $191.32
7 A Sponsor specified Cafe Olay set $364.10
8 A Sponsor specified glow kit $305.22
9 A Sponsor specified beauty fridge stocked $191.32
10 A Sponsor specified BFF spa set $242.34
11 A Sponsor specified outdoor adventure kit $285.34
Rules
Open only to legal residents of the 50 states of the United States and the District of Columbia, who are 18 years of age or older as of the last day of the month prior to date of entry.

Limit one entry per person for each Drawing Period regardless of method of entry. Entries will not roll over into subsequent Drawing Periods, if applicable.
Review and Additional Information
Once registered, log in and click the "Enter Sweeps" button to earn one entry into the applicable Drawing Period.