Friday, September 10, 2021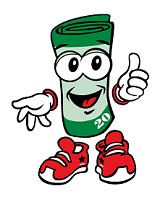 Prize Details
PRIZES AND AWARDS OF POINTS: Any Prizes or awards of Points that are not played for in one Entry Period will be randomly seeded in the next Entry Period:
Entry Period One: Starts July 12, 2021 at 9:00:00 AM PT and ends July 20, 2021 at 11:59:59 PM PT:
Surface Go 2 (Wi-Fi, Intel Pentium 4425Y, 4GB, 64GB) 30 US: $555.00 USD, UK: £400.00 incl. VAT, CA: CAD $720.00 - US: $16,650.00 USD, UK: £12,000.00 incl. VAT CA: CAD $21,600.00
Surface Earbuds 15 US: $221.00 USD, UK: £200.00 incl. VAT, CA: CAD $300.00 - US: $3,315.00, USD UK: £3,000.00 incl. VAT, CA: CAD $4,500.00
Xbox Elite Wireless Controller Series 2 20 US: $200.00 USD, UK: £160.00 incl. VAT, CA: CAD $265.00 - US: $4,000.00 USD, UK: £3,200.00 incl. VAT, CA: CAD $5,300.00
12 Months Xbox Game Pass Ultimate 100 US: $180.00 USD, UK: £132.00 incl. VAT, CA: CAD $204.00 - US: $18,000.00 USD, UK: £13,200.00 incl. VAT, CA: CAD $20,400.00
Microsoft Store Gift Card ($50 USD, GBP £35, CAD $60) 10 US: $50.00 USD, UK: £35.00 incl. VAT, CA: CAD $60.0 - US: $500.00 USD, UK: £350.00 incl. VAT, CA: CAD $600.00
500 Microsoft Rewards points 70,000 US: $0.50 USD, UK: £0.50 GBP, CA: $0.48 CAD - US: $35,000.00 USD, UK: £35,000.00 GBP, CA: $33,600.00 CAD
200 Microsoft Rewards points 60,000 US: $0.20 USD, UK: £0.20 GBP, CA: $0.19 CAD - US: $12,000.00 USD, UK: £12,000.00 GBP, CA: $11,400.00 CAD
TOTAL: 130,175 US: $89,465.00 USD, UK: £78,750.00 incl. VAT, CA: CAD $97,400.00

Entry Period Two: Starts July 21, 2021 at 12:00:00 AM PT and ends July 28, 2021 at 11:59:59 PM PT:
Surface Go 2 (Wi-Fi, Intel Pentium 4425Y, 4GB, 64GB) 20 US: $555.00 USD, UK: £400.00 incl. VAT, CA: CAD $720.00 - US: $11,100.00 USD, UK: £8,000.00 incl. VAT, CA: CAD $14,400.00
Surface Earbuds 25 US: $221.00 USD, UK: £200.00 incl. VAT, CA: CAD $300.00 - US: $5,525.00 USD, UK: £5,000.00 incl. VAT, CA: CAD $7,500.00
Xbox Elite Wireless Controller Series 2 35 US: $200.00 USD, UK: £160.00 incl. VAT, CA: CAD $265.00 - US: $7,000.00 USD, UK: £5,600.00 incl. VAT, CA: CAD $9,275.00
12 Months Xbox Game Pass Ultimate 100 US: $180.00 USD, UK: £132.00 incl. VAT, CA: CAD $204.00 -US: $18,000.00 USD, UK: £13,200.00 incl. VAT, CA: CAD $20,400.00
Microsoft Store Gift Card ($50 USD, GBP £35, CAD $60) 15 US: $50.00 USD, UK: £35.00 incl. VAT, CA: CAD $60.00 - US: $750.00 USD, UK: £525.00 incl. VAT, CA: CAD $900.00
500 Microsoft Rewards points 60,000 US: $0.50 USD, UK: £0.50 GBP, CA: $0.48 CAD - US: $30,000.00 USD, UK: £30,000.00 GBP, CA: $28,800.00 CAD, 200 Microsoft Rewards points 80,000 US: $0.20 USD, UK: £0.20 GBP
CA: $0.19 CAD - US: $16,000.00 USD, UK: £16,000.00 GBP, CA: $15,200.00 CAD
TOTAL: 140,195 US: $88,375.00 USD, UK: £78,325.00 incl. VAT, CA: CAD $96,475.00

Entry Period Three: Starts July 29, 2021 at 12:00:00 AM PT and ends September 10, 2021 at 9:00:00 AM PT:
Surface Go 2 (Wi-Fi, Intel Pentium 4425Y, 4GB, 64GB) 50 US: $555.00 USD, UK: £400.00 incl. VAT, CA: CAD $720.00 - US: $27,750.00 USD, UK: £20,000.00 incl. VAT, CA: CAD $36,000.00
Surface Earbuds 40 US: $221.00 USD, UK: £200.00 incl. VAT, CA: CAD $300.00 US: $8,840.00 USD, UK: £8,000.00 incl. VAT, CA: CAD $12,000.00
Xbox Elite Wireless Controller Series 2 70 US: $200.00 USD, UK: £160.00 incl. VAT, CA: CAD $265.00 - US: $14,000.00 USD,UK: £11,200.00 incl. VAT, CA: CAD $18,550.00
12 Months Xbox Game Pass Ultimate 300 US: $180.00 USD, UK: £132.00 incl. VAT, CA: CAD $204.00 - US: $54,000.00 USD, UK: £39,600.00 incl. VAT, CA: CAD $61,200.00
Microsoft Store Gift Card ($50 USD, GBP £35, CAD $60) 35 US: $50.00 USD, UK: £35.00 incl. VAT, CA: CAD $60.00 - US: $1,750.00 USD, UK: £1,225.00 incl. VAT, CA: CAD $2,100.00
500 Microsoft Rewards points 100,000 US: $0.50 USD, UK: £0.50 GBP, CA: $0.48 CAD - US: $50,000.00 USD, UK: £50,000.00 GBP, CA: $28,800.00 CAD
200 Microsoft Rewards points 200,000 US: $0.20 USD, UK: £0.20 GBP
CA: $0.19 CAD - US: $40,000.00 USD, UK: £40,000.00 GBP, CA: $48,000.00 CAD
TOTAL: 300,495 US: $196,340.00 USD, UK: £170,025.00 incl. VAT, CA: CAD $215,850.00

Total ARV of all prizes; US: $374,180.00 USD / UK: £327,100.00 incl. VAT / CA: CAD $409,725.00
Rules
Must be a legal resident of the 50 United States, Washington, D.C. (excluding residents of Puerto Rico, the U.S. Virgin Islands and other U.S. territories and possessions, and where prohibited by law), the United Kingdom, or Canada, have a valid email address, and be a member of the free Microsoft Rewards Program at the time of game play.


Review and Additional Information
Creating an Account is free of charge. On the Microsoft Rewards redeem page, Account holders may select the option to redeem two hundred (200) Microsoft Rewards points for a game play in the Promotion, into the Entry Period corresponding to the date played during the Promotion Period. You will earn one Game Play after successfully redeeming your points.