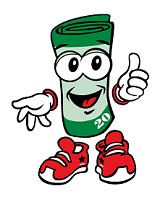 Prize Details
Prizes: Winners will receive:
One off Custom Motorcycle (Valued at $80,000) "Staying Power"
Travel Credit to cover fuel and hotel expenses up to $3,000
Cabin & VIP package (valued at $6,000) including a cabin at the campground.
Tent Camping & VIP package (valued at $2,000) including Tent and Sleeping accommodations at the campground.
Custom Firearms and or products (valued at $6,000)
A certificate for Night Rider Jewelry (valued at $2,500)
2 Complete front fairing and saddle bags audio kit (valued at $5,000)
Hot Leathers Shopping Spree (Valued at $2,000)
Embellished Print and meet and greet from Scott Jacobs (valued at $ 6,000)
Pen & Ink and meet and greet from Art by Alexa Jacobs (valued at $6,000)
Phat Scooters from Phat Scooters (valued at $2,800)
Estimated total prize value: $122,800.00±

(3) prize winners. Each prize package will be made up of the listed prizes above. The prize packages will be:
First Place: Paul Jaffe Custom Motorcycle "Staying Power" and a trip to the 81st Sturgis Rally (Valued at $88,500±)

Second Place: A true Stylin' in Sturgis Trip (Valued at $25,500±)

Third Place: Bring the Rally to you prize pack. (Valued at $10,000±)


Rules
OFFERED ONLY TO LEGAL U.S. RESIDENTS AGED 21 YEARS OR OLDER, void to individuals living in the states of Florida and New York.

You may enter only once.
Review and Additional Information
Winners of the sweepstakes (due to the inclusion of firearms and or firearm accessories) are responsible for knowing the state gun laws of the state in which they reside including age and residency requirements and they must be able to pass a background check.