Sunday, November 07, 2021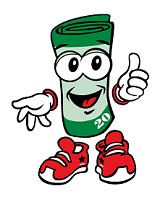 Prize Details
ALL SEASON PRIZE POOL; DRAWINGS AND ODDS OF WINNING: During the NASCAR Cup Series™ season, beginning on the day of the Daytona 500®, and continuing throughout the season (excluding the All Star Race on June 13, 2021), any time a driver racing in a car that is using Mobil 1 lubricant ("Eligible Car Number") (Click here to view the Eligible Car Number list) wins a race, the minimum jackpot amount to be added to the available jackpot to be won is $1,000.00 (total amount to be won, hereinafter the "Jackpot"). Beginning on May 23, 2021, each time a Eligible Car Number wins a race (a 'Win Date"), Administrator will conduct a random drawing from among all eligible All Season entries received up until that Win Date, and that entrant will be deemed the All Season Jackpot Winner, who will win the amount that is in the Jackpot as of that Win Date. Then, the Jackpot amount will be reset to zero ($0), and will increase by $1,000.00 for each race that occurs thereafter. This process will continue until an Eligible Car Number wins another subsequent race, wherein Administrator will conduct another random drawing to select one (1) All Season entrant to win the Jackpot amount as of that Win Date. All Season Prizes will be awarded in the form of a check made payable to winner. This process will continue all season and playoffs, excluding four (4) races that include the cut-off races and Championship, as described in those respective sections below. The races that do not apply to this race include (Bristol Motor Speedway, September 18; Charlotte Motor Speedway, October 10; Martinsville Speedway, October 31, and Phoenix Raceway, November 7). Any Jackpot value remaining at the end of the NASCAR® racing season will become the beginning jackpot ("Playoff Jackpot") for the Playoffs Prize Pool.

STEWART HAAS RACING WIN PRIZE POOL; DRAWINGS AND ODDS OF WINNING: During the regular NASCAR® racing season, any time a Stewart-Haas Racing driver wins, where the Eligible Car Number is a Stewart-Haas Racing Team Car # 4, 10, 14, or 41, (an "SHR Win"), one (1) entrant will be randomly selected from among all Stewart-Haas Racing Prize Pool entries received, to win the Jackpot and the SHR Prize. Odds of winning depend on the number of eligible entries that are received in the Stewart-Haas Racing Win Prize Pool up until the date of the SHR Win. The SHR Prizes will be awarded in the following order of SHR Wins: First SHR Prize – A COTA Paint Scheme 3D Model and Sheet Metal. ARV: $350.00; Second SHR Prize – Charlotte Roval Paint Scheme Design and 3D Model (please note: this Second Prize will only be awarded in the event a SHR Driver wins for the second time before August 2021. In the event the SHR Driver fails to win before August 1, 2021, this Second Prize will not be awarded and Sponsor will instead skip to the Third SHR Prize); Third SHR Prize – Show car and rig for a day. ARV: $1,650.00. Fourth SHR Prize – SHR Driver Zoom Call (one for each driver). ARV: $200. Fifth SHR Prize (and any additional SHR Race winners will each receive this same Fifth Prize) – Signed Mobil 1 Sheet Metal, a Diecast, and Team Hat. ARV: $300.00 each.

SUMMER ROAD TRIP PRIZE POOL; DRAWINGS AND ODDS OF WINNING: One (1) Summer Road Trip Prize Pool Winner will be randomly selected in a random drawing to be conducted by Administrator on or about August 1, 2021 from among all eligible Summer Road Trip Prize Pool entries received from May 19th, 2021 through July 31st, 2021. Odds of winning depend on the total number of eligible entries received. Decisions of judges are final. The Summer Road Trip Prize consists of a trip for two (2) for ten (10) nights from August 27, 2021 through September 6, 2021. The total ARV of the Trip is $25,000.00

PLAYOFF CUT-OFF RACES PRIZE POOL; DRAWINGS AND ODDS OF WINNING: For the following races, there is an automatic prize that will be triggered regardless of an Eligible Car Number win. The following table outlines the entries, separate of the All Season Prize Pool:

Following the August 28 race at Daytona International Speedway, one winner will receive prize:

If an Eligbile Car Number DOES NOT win this race: Advancement bonus = # of Eligible Car Number in the Final 16 x $1,000.00
If an Eligible Car Number DOES win this race: Prize = $1k + Jackpot total + Advancement bonus (listed above)

Following the September 18 race at Bristol Motor Speedway, one winner will receive prize:

If an Eligible Car Number DOES NOT win this race: Advancement bonus = # of Eligible Car Numbers in the Final 12 x $1,000.00
If an Eligible Car Number DOES win this race: Prize = $1k + Jackpot total + Advancement bonus (listed above)

Following the October 10 race at Charlotte Motor Speedway, one winner will receive a prize:

If an Eligible Car Number DOES NOT win this race: Advancement bonus = # of Eligible Car Numbers in the Final 8 x $1,000.00
If an Eligible Car Number DOES win this race: Prize = $1k + Jackpot total + Advancement bonus (listed above)

Following the October 31 race at Martinsville Speedway, one winner will receive a prize:

If an Eligible Car Number DOES NOT win this race: Advancement bonus = # of Eligible Car Numbers in the Final 4 x $1,000.00
If an Eligible Car Number DOES win this race: Prize = $1k + Jackpot total + Advancement bonus (listed above)

CHAMPIONSHIP PRIZE POOL; DRAWING AND ODDS OF WINNING: During the NASCAR Cup Series Championship™ race, if an Eligible Car Number wins the race, one (1) winner will be selected to win $15,000. Championship Prize will be awarded in the form of a check made payable to winner.

Total value of all potential prizes: $128,500
Rules
Open to all legal residents of the United States and the District of Columbia who have reached the age of majority in his or her state, or territory of residence and are at least 18 years of age or older (or 19 if a resident of AL or NE) as of May 19, 2021.

Limit of one entry into each Prize Pool, regardless of method of entry, for a total of three (3) entries during the entire Promotion Period.
Review and Additional Information
During the Promotion Period, eligible participants may enter into all (5) Prize Pools simultaneously, by visiting www.mobil1thousand.com (the "Website") to complete and submit an official entry form, and opting in to enter the Prize Pools, to receive (1) entry each of the (5) Prize Pools simultaneously.