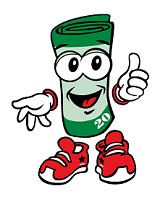 Prize Details
(13) Grand Prizes:
United Pacific (1) $1,000 Best Buy Gift Card, (1) $150 Visa gift card, (1) Pepsi x Lay's x UEFA Champions League Cornhole Game, (1) Pepsi x Lay's x UEFA Champions League Wheeled Cooler, (2) Pepsi x Lay's x UEFA Champions League Water Bottles, (1) Pepsi x Lay's x UEFA
Champions League Soccer Backpack, (1) Pepsi x Lay's x UEFA Champions League Soccer Ball. 1 $1,324.95

FoodMaxx (1) $1,000 Best Buy Gift Card, (1) $150 FoodMaxx gift card, (1) Pepsi x Lay's x UEFA Champions League Cornhole Game, (1) Pepsi
x Lay's x UEFA Champions League Wheeled Cooler, (2) Pepsi x Lay's x UEFA Champions League Water Bottles, (1) Pepsi x Lay's x UEFA Champions League Soccer Backpack, (1) Pepsi x Lay's x UEFA Champions League Soccer Ball. 1 $1,324.95

El Super (1) $1,000 Best Buy Gift Card, (1) $150 El Super gift card, (1) Pepsi x Lay's x UEFA Champions League Cornhole Game, (1) Pepsi x
Lay's x UEFA Champions League Wheeled Cooler, (2) Pepsi x Lay's x UEFA Champions League Water Bottles, (1) Pepsi x Lay's x UEFA Champions League Soccer Backpack, (1) Pepsi x Lay's x UEFA Champions League Soccer Ball. 1 $1,324.95

Northgate (1) $1,000 Best Buy Gift Card, (1) $150 Northgate gift card, (1) Pepsi x Lay's x UEFA Champions League Cornhole Game, (1) Pepsi x Lay's x UEFA Champions League Wheeled Cooler, (2) Pepsi x Lay's x UEFA Champions League Water Bottles, (1) Pepsi x Lay's x UEFA Champions League Soccer Backpack, (1) Pepsi x Lay's x UEFA Champions League Soccer Ball. 1 $1,324.95

Lowe's/Food King (1) $1,000 Best Buy Gift Card, (1) $150 Lowe's/Food King gift card, (1) Pepsi x Lay's x UEFA Champions League Cornhole Game, (1) Pepsi x Lay's x UEFA Champions League Wheeled Cooler, (2)
Pepsi x Lay's x UEFA Champions League Water Bottles, (1) Pepsi x Lay's x UEFA Champions League Soccer Backpack, (1) Pepsi x Lay's x UEFA Champions League Soccer Ball. 1 $1,324.95

Food City (1) $1,000 Best Buy Gift Card, (1) $150 Food City gift card, (1) Pepsi x Lay's x UEFA Champions League Cornhole Game, (1) Pepsi x Lay's x UEFA Champions League Wheeled Cooler, (2) Pepsi x Lay's x UEFA Champions League Water Bottles, (1) Pepsi x Lay's x UEFA Champions League Soccer Backpack, (1) Pepsi x Lay's x UEFA Champions League Soccer Ball. 1 $1,324.95

Cardenas (1) $1,000 Best Buy Gift Card, (1) $150 Cardenas gift card, (1) Pepsi x Lay's x UEFA Champions League Cornhole Game, (1) Pepsi x Lay's x UEFA Champions League Wheeled Cooler, (2) Pepsi x Lay's x UEFA Champions League Water Bottles, (1) Pepsi x Lay's x UEFA Champions League Soccer Backpack, (1) Pepsi x Lay's x UEFA Champions League Soccer Ball. 1 $1,324.95

Superior (1) $1,000 Best Buy Gift Card, (1) $150 Superior gift card, (1) Pepsi x Lay's x UEFA Champions League Cornhole Game, (1) Pepsi
x Lay's x UEFA Champions League Wheeled Cooler, (2) Pepsi x Lay's x UEFA Champions League Water Bottles, (1) Pepsi x Lay's x UEFA Champions League Soccer Backpack, (1) Pepsi x Lay's x UEFA Champions League Soccer Ball. 1 $1,324.95

Vallarta (1) $1,000 Best Buy Gift Card, (1) $150 Vallarta gift card, (1) Pepsi x Lay's x UEFA Champions League Cornhole Game, (1) Pepsi x
Lay's x UEFA Champions League Wheeled Cooler, (2) Pepsi x Lay's x UEFA Champions League Water Bottles, (1) Pepsi x Lay's x UEFA Champions League Soccer Backpack, (1) Pepsi x Lay's x UEFA Champions League Soccer Ball. 1 $1,324.95

Ralphs (1) $1,000 Best Buy Gift Card, (1) $150 Ralphs gift card, (1) Pepsi x Lay's x UEFA Champions League Cornhole Game, (1) Pepsi x Lay's x UEFA Champions League Wheeled Cooler, (2) Pepsi x Lay's x UEFA Champions League Water Bottles, (1) Pepsi x Lay's x UEFA Champions League Soccer Backpack, (1) Pepsi x Lay's x UEFA Champions League Soccer Ball. 1 $1,324.95

Chili Verde (1) $1,000 Best Buy Gift Card, (1) $150 Chili Verde gift certificate, (1) Pepsi x Lay's x UEFA Champions League Cornhole Game, (1) Pepsi x Lay's x UEFA Champions League Wheeled Cooler, (2) Pepsi x Lay's x UEFA Champions League Water Bottles, (1) Pepsi x Lay's x UEFA Champions League Soccer Backpack, (1) Pepsi x Lay's x UEFA Champions League Soccer Ball. 1 $1,324.95

Taco Nazo (1) $1,000 Best Buy Gift Card, (1) $150 Taco Nazo gift card, (1) Pepsi x Lay's x UEFA Champions League Cornhole Game, (1) Pepsi x Lay's x UEFA Champions League Wheeled Cooler, (2) Pepsi x Lay's x UEFA Champions League Water Bottles, (1) Pepsi x Lay's x UEFA Champions League Soccer Backpack, (1) Pepsi x Lay's x UEFA Champions League Soccer Ball. 1 $1,324.95

King Taco (1) $1,000 Best Buy Gift Card, (1) $150 King Taco gift card, (1) Pepsi x Lay's x UEFA Champions League Cornhole Game, (1) Pepsi x Lay's x UEFA Champions League Wheeled Cooler, (2) Pepsi x
Lay's x UEFA Champions League Water Bottles, (1) Pepsi x Lay's x UEFA Champions League Soccer Backpack, (1) Pepsi x Lay's x UEFA Champions League Soccer Ball. 1 $1,324.95

Instant Win Prizes:
Wheeled Cooler 15 $65.99 $989.85
Backpack 100 $29.99 $2,999.00
Canteen Bottle 100 $26.99 $2,699.00
Soccer Ball 180 $24.99 $4,498.20

ARV of all prizes for the Sweepstakes is $28,410.40
Rules
Open only to legal residents of Alaska, Arizona, California, Colorado, Hawaii, Idaho, Montana, New Mexico, Nevada, Oregon, Utah, Washington, Wyoming, the Territory of Guam and select Texas Zip Codes, who are 18 years of age or older at time of entry.

Limit of one sweepstakes entry and one instant win play per person per day during the Promotion Period.

Review and Additional Information
To be entered into the drawing for a grand prize you must enter on or
before May 9, 2021 at 11:59:59PM ET.