Friday, December 18, 2020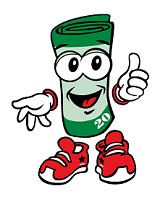 Prize Details
The "Prize," the awarding of which will be subject to the terms and conditions of these Rules, will consist of cash in the amount of one hundred thousand dollars in U.S. currency (US$100,000) to be used to make a Qualifying Purchase (defined below) of a home that the Winner (as defined below) would purchase, own and occupy.

The fair market value ("FMV") of the Prize is US$100,000.
Rules
Open to any Qualifying Veteran (as defined below), so long as the entrant is not an Ineligible Person (defined below), so long as the entrant is Domiciled in one of the fifty (50) States of the United States of America or the District of Columbia (D.C.) at the time of entering the Sweepstakes, so long as the entrant is at least the age of majority, be it 18 years of age or an older age, in the State (or D.C.) of their Domicile at the time of entering the Sweepstakes, and so long as entrant is otherwise eligible in accordance with, and is not disqualified under, these Rules.

A "Qualifying Veteran" means a person who, at the time of entry in the Sweepstakes, (i) is then currently serving as a Servicemember (defined below) or (ii) formerly served as a Servicemember and was discharged or separated with a character of service of "Honorable Discharge." Persons who received any type of discharge, separation, or character of service other than "honorable," such as a general discharge, a general discharge under honorable conditions, a bad conduct discharge or a dishonorable discharge, do not meet the definition of a "Qualifying Veteran" and are ineligible to win the Sweepstakes.

You may enter the Sweepstakes as many as six (6) times: once by way of the Regular Entry Method; and once by way of each of the Bonus Entry Methods.
Review and Additional Information
N/A