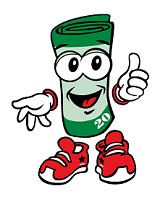 Prize Details
The contest prize is the completed Goodguys 1967 Chevrolet Nova. Goodguys reserves the right to substitute cash or another vehicle of equal or greater value for the prize (based on the estimated value for this prize in its AS IS condition at the Final Drawing being $40,000).
Rules
MUST BE A RESIDENT OF THE UNITED STATES OR CANADA.
MUST BE 18 YEARS OF AGE OR OLDER AT THE TIME OF ENTRY.

Only one internet entry per person and one internet entry per email address is permitted.
Review and Additional Information
Each Contest Finalist who attends the Final Drawing will receive travel cost reimbursement from Goodguys at the rate of $0.35 per mile from the Contest Finalists residence (in the US or Canada) to the Goodguys Ohio Nationals (July 9-11, 2021) in Columbus, Ohio. No other travel expenses, including, but not limited to, any lodging, meals, rental cars or other expenses incurred by the Contest Finalists in attending the Final Drawing or the Winner in accepting and taking possession of the contest prize are included.