Sunday, September 20, 2020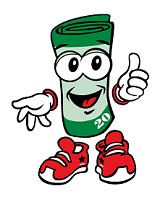 Prize Details
Prizes: The winner will receive frogg toggs: Grand Refuge 2.0 Hunting Wader in Realtree MAX-5, Pilot II Waterfowl Jacket in Realtree MAX-5, Co-Pilot Insulated zip-in/zip-out liner, FTX Gear Floating Gun Case, Grand Refuge 2.0 Zip-Front Waders in Realtree MAX-5, Stay Bone Dry Camo Cap, Wader Bag, Grinder Boots in Realtree Timber, Outlander Mudd Boots in Realtree Timber and Brush Hogg Hipper; On the Deck Outfitters Snow Goose Conservation Hunt: Guided two-day hunt for two people, lodging and meals provided; Benell: Super Black Eagle 3 Shotgun - Realtree Max-5 - 12-Gauge - Realtree Max-5; FIREDISC Cooker: Sportsman Bundle - The Original FIREDISC - 26" Tall Portable Propane Cooker, 4FT Conversion Adaptor Hose with Gauginator, Ultimate Frying Weapon and FIREDISC Attack Camo Decal 3-Pack; Mojo: King Mallard, Elite Series Mini Mallard Drake w/ Factory Installed Remote, Spoonzilla, Rippler, Butt Up Rippler, Pick Stick, Timber/Blind Bag, Gun Case and Double Decoy Bag; Kicks Choke Tubes: Set of High Fler Waterfowl Chokes in Camo, a Black Gobblin Thunder Turkey Choke and a BuckKicker Deer Choke; Duck Commander Calls: a Cut Em Lanyard, Jase Robertson Pro Series Call, Cut-Down Timber Call, Pintail Whistle, Canada Goose Call and Acrylic Jase Robertson Pro Series Call; Igloo Coolers: $500 Gift Card to Igloocoolers.com; Federal Ammunition: 2 Cases of Black Cloud FS Steel 12 Gauge; Final Approach: 5 Dozen Flocked Head Live Mallards with 12 Slot Bags and Rigs, Final Approach Backpack, Final Approach Gun Sling and Final Approach Dorset Dog Vest; SportDog: WETLANDHUNTER 1825X and $180 worth of apparel of your choice; Primos: Primos KennelUP Dog Kennel; Black Rifle Coffee: 2 Bags of Just Black and Gunship a Month for 12 Months, A Case of Express Mocha Cans, BRCC Optic Rambler 30oz Tumbler, 2 Hats, 2 T-Shirts; Blue Otter: Pair of Sunglasses, Hat of your choice and Shirt of your choice; TETRA Hearing: AlphaShield 60 and Power Calls Impulse; Rob Roberts Custom Gun Works: Custom Benelli Upfit; Higdon Decoys and MOmarsh: Invisi-Lab, a Final Stand, a Home Cot, Two Canvas Dog Bumpers and a Invisi-Man — all together a giveaway value worth over $13,000.
Rules
Subject to all applicable federal, state and local laws and regulations. Void where prohibited.

You may enter only once.
Review and Additional Information
N/A