Wednesday, September 02, 2020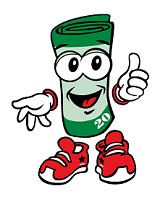 Prize Details
INSTANT WIN PRIZES:
Music Digital Music Service Digital Code 60 $20
Music eGift Card for a T-shirt retailer 60 $20
Music Downloadable Music Gift Card 60 $20
Music Online Record Club Subscription 2 $120
Music Online Music Lesson 2 $90
Music Turntable selected by winner not to exceed $200 2 $200
Music Music Package: Speakers/Home Audio, Instruments, Online Music Fest not to exceed $1,000 1 $1,000
Sports eGift Card for Sports Apparel and Gear 30 $20
Sports eGift card for Athletic Wear 100 $25
Sports eGift Card for Custom Wall Decals 30 $25
Sports Online Education Platform Subscription for One Year 2 $180
Sports eGift card for Downloadable Games, Game add-ons, Full Length Movies, TV shows 2 $200
Sports Sports Memorabilia eGift Card 2 $200
Sports Sports Package: Golf Clubs, HD TV not to exceed $1,000 1 $1,000
Travel Gas Card 80 $20
Travel Parks Pass (National/State park pass) 40 $80
Travel eGift Card for a Car Sharing Service 80 $25
Travel Suitcase not to exceed $200 2 $200
Travel eGift card for a Spa 2 $200
Travel Noise Canceling Headphones not to exceed $200 2 $200
Travel Road Trip Travel Package: RV Rental, Grill/Tailgate package, Road Bike, Camping Gear not to exceed $1,000 2 $1,000
Leisure/Misc. eGift Card for a streaming service for TV Shows/Movies 60 $25
Leisure/Misc. eGift card for a Food Delivery Service 60 $20
Leisure/Misc. eGift Card for a Theme Park 60 $25
Leisure/Misc. Smartwatch not to exceed $200 3 $200
Leisure/Misc. Subscription on online digital workouts 2 $200
Leisure/Misc. Online Cooking Class 2 $180
Leisure/Misc. Leisure/Misc. Package: Private Boat Rental, Digital Camera not to exceed $1,000 1 $1,000
Total ARV of all Instant Win Prizes in the Promotion: $27,990.
Rules
Open only to legal residents of the fifty United States and District of Columbia, who are at least 18 years of age and of the age of majority in their state of residence (19 In AL & NE).

Limit one Game Play per person/email/Category during the Promotion Period.
Review and Additional Information
Upload a receipt image (or an actual ticket) of a previously purchased experience for an event/venue/trip/membership that may/have been canceled and/or may have been rescheduled that would have taken place between March 15, 2020 and December 31, 2020.
Eligible Receipts fall into one of four categories:
1) Music (music concerts/festivals);
2) Sports (professional and amateur sporting events);
3) Travel (airline tickets and hotel stays)
4) Leisure/Miscellaneous ("Misc.") (memberships, fitness, movies, adventure).

HOW TO REQUEST A GAME PLAY WITHOUT MAKING A PURCHASE: To request a Game Play by mail without a purchase mail a 3" x 5" card with your name, address, email, phone number, date of birth, and the Category prize pool that you want your entry to be entered into to: Blue Bunny Ticket Exchange Game Play C/O MRI, P.O Box 3849, Oak Park, IL 60303-3849. Requests must be postmarked by September 2, 2020 and received by September 9, 2020. Limit one mail-in request per outer postmarked envelope.