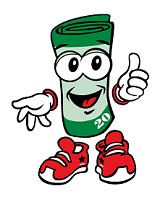 Prize Details
1st Prize: Jimmy Hourihan Wool Walking Cape (petrol)
2nd Prize: Waterford Crystal Set of 4 Gin Journey Glasses
3rd Prize: Thomas Ferguson Made in Ireland Etamine Tablecloth and Napkin Set
4th Prize: US$250 E-Gift Card Voucher
5th Prize: Two Tone Heart of a Celt Pendant
6th Prize: Sterling Silver & Irish Rose Gold Trinity Shamrock Bracelet
7th Prize: Silver Heavy Celtic Cross Pendant with Trinity Knot
8th Prize: US$150 E-Gift Card Voucher
9th Prize: Patchwork Merino Throw
10th Prize: Patchwork Merino Throw
11th Prize: Sterling Silver Celtic Knot Bracelet
12th Prize: Trinity Knot Pendant Embellished with Swarovski Crystals
13th Prize: 18K Gold Plated Celtic Spiral Disc Pendant
14th Prize: Serena & Veronica Nightdresses
15th Prize: Blarney Exclusive 'Independence' Ogham Sign
16th Prize: Spiral Drop Earrings & Ancient East Narrow Bangle Set
17th Prize: Sterling Silver Trinity & Shamrock Wire Bangle
18th Prize: Blarney Heritage Pateley Damson Check Serape
19th Prize: 40 Shades of Ireland Lambswool Throw
20th Prize: Ireland Weatherproof Hooded Jacket & Ireland Long Sleeve Rugby Shirt Set
21st Prize: Ladies Triskele Hoodie & Mens Four Province Half Zip Hoodie
22nd Prize: Wool Cashmere Foxrock Cardigan (rose pink)
23rd Prize: Supersoft Merino Wool Cable Throw (natural)
24th Prize: Supersoft Merino Wool Cable Throw (toasted oat)
25th Prize: Galway Crystal Erne Collection - Craft Beer Glass Pair, G&T Glass Pair & 9.5" Vase
26th Prize: Sterling Silver Cloicin Small Cross
27th Prize: The Session Ornament
28th Prize: US$100 E-Gift Card Voucher
29th Prize: Aynsley Archive Rose Teacup & Saucer Set
30th Prize: Mucros Weavers Fiona Tweed Bag (black/grey)
31st Prize: Wild Goose 'Take This Hand'
32nd Prize: Sterling Silver Croi Alainn Pendant
33rd Prize: Belleek Connemara Mug & Teaplate
34th Prize: Marcasite Trinity Knot Drop Earrings
35th Prize: Dublin Herbalists Regenerating Gift Set
36th Prize: 3 Puzzes of Ireland (Art Puzzle, Cliffs of Moher & Fionn Mac Cumhaill)
37th Prize: Carved Trinity Knot Pendant & Earrings
38th Prize: Set of 4 Ladies Wool Ballerina Slippers
39th Prize: Heritage Gilet
40th Prize: Salmon of Knowledge Pendant
41st Prize: Set of 6 Celtic Mugs
42nd Prize: A Little Piece of Ireland Frame
43rd Prize: Harp Shawl & Hair Pin
44th Prize: Guinness Baseball Cap & Backpack Set
45th Prize: 100% Organic Bamboo Pillowcase Set of 2
46th Prize: Shamrock Silk Scarf
47th Prize: Doubled Striped Grandfather Shirt
48th Prize: Shamrock Sprig Scarf
49th Prize: The Session Framed Print
50th Prize: Celtic Spiral Vase
51st Prize: Claddagh & Rose Oval Jewelry Box
52nd Prize: Ladies & Gents Fair Isle Sock Set
53rd Prize: Traditional Irish & Celtic Guitar Picks Set of 2
54th Prize: 'Sheep Buddies from Ireland' Pair of Soft Toys (Daisy Standing Sheep
Over $6000 in prizes.
Rules
Restricted to those over the age of 18 years.

The maximum number of entries per person is limited to 30.
Review and Additional Information
N/A