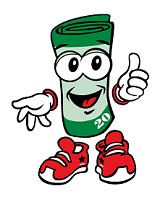 Prize Details
Weekly Contest Prizes

Prize Description ARV Each Prize Available to be Won Prize Winner Selection Dates – all dates are in 2020

Summer's Supply of Cheerwine – thirteen 12-pack Cheerwine Coupons $78.00 3 June 16, selected from valid entries received through 11:59 PM on June 14

Toadfish Outfitters – set of 2 non-tipping Can Coolers with two 12-pack Cheerwine Coupons $68.00 3 June 23, selected from valid entries received through 11:59 PM on June 21

Nectar Sunglasses Package with two 12-pack Cheerwine Coupons $147.00 3 June 30, selected from valid entries received through 11:59 PM on June 28

Utz Snacks Package with two 12-pack Cheerwine Coupons $112.00 3 July 7, selected from valid entries received through 11:59 PM on July 5

CookOut Prize Package with two 12-pack Cheerwine Coupons $124.00 3 July 14, selected from valid entries received through 11:59 PM on July 12

Palmetto Moon Prize Package with two 12-pack Cheerwine Coupons $99.00 3 July 21, selected from valid entries received through 11:59PM on July 19

Troutman Plantation Rocking Chair with two 12-pack Cheerwine Coupons $112.00 3 July 28, selected from valid entries received through 11:59 PM on July 26

Omega Sports $100.00 Gift Card with two 12-pack Cheerwine Coupons $112.00 3 August 4, selected from valid entries received through 11:59 PM on August 2

Cheerwine Metal Retro Bottle Cap Signs
(set of 4) with two 12-pack Cheerwine Coupons $132.00 3 August 11, selected from valid entries received through 11:59 PM on August 9

Food Lion $50.00 Gift Cards with two 12-pack Cheerwine Coupons $62.00 3 August 18, selected from valid entries received through 11:59PM on August 16

Uniquely Southern Foodie Gift Basket with two 12-pack Cheerwine Coupons $100.00 3 August 25, selected from valid entries received through 11:59 PM on August 23

TOTAL PRIZES $3,438.00 33
Rules
Open only to individuals who are legal residents of the contiguous United States of America (the "Contest Area"), who have reached the age of thirteen (13) years, as of the Contest Start Date, in the state in which they reside.


Review and Additional Information
HOW TO ENTER ON FACEBOOK:
With a registered Facebook account, visit https://www.facebook.com/cheerwine and post to our page/wall on our timeline with your photo of Cheerwine showing us how you are creating cheer this summer using #CheerwineSummer.

HOW TO ENTER ON INSTAGRAM & TWITTER:
With a registered account, create a public post with #CheerwineSummer that shows how you are creating cheer this summer with Cheerwine.

Your photo must include Cheerwine to be eligible, and must be an original image.