Tuesday, February 04, 2020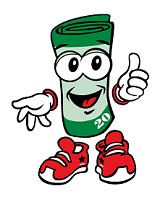 Prize Details
Prizes
$250,000 USD Cash (awarded as a check in local currency) 4 $250,000.00 USD $1,000,000.00 USD $1,332,000.00 CAD

Surface Go 64GB Intel 4415Y 4GB RAM Wi Fi with Surface Go Signature Type Cover (black) 500 $499.00 USD $249,500.00 USD $330,000.00 CAD

Xbox OneX 1TB Console 500 $499.00 USD $284,500.00 CAD

Xbox OneS 1TB Starter Bundle 500 $299.00 USD $149,500.00 USD $189,500.00 CAD

Surface Headphones 500 $349.99 USD $174,995.00 USD $225,000.00 CAD

Xbox Elite Wireless Controller Series 2 1,000 $180.00 USD $180,000.00 USD $230,000.00 CAD

12 Months of Xbox Game Pass Ultimate 1,000 $180.00 USD $180,000.00 USD $230,000.00 CAD

12 Months of Office 365 Home 2,000 $99.99 USD $199,980.00 USD $218,000.00 CAD

50,000 Microsoft Rewards points 45,000
10,000 Microsoft Rewards points 48,996
5,000 Microsoft Rewards points 150,000
1,000 Microsoft Rewards points 250,000
500 Microsoft Rewards points 500,000
200 Microsoft Rewards points 1,000,000

TOTAL 2,000,000 $2,383,475.00 USD $3,014,000.00 CAD

Rules
Must be a legal resident of the 50 United States, or Washington, D.C. (excluding residents of Puerto Rico, the U.S. Virgin Islands and other U.S. territories and possessions, and where prohibited by law), Canada, the United Kingdom, France or Germany, have a valid email address, and be a member of the free Microsoft Rewards Program at the time of game play. Creating an Account is free of charge.


Review and Additional Information
Ends February 4, 2020 at 11:59:59 PM PT, or while supply of Game Plays last, whichever occurs first. A total of 2,000,000 Game Plays will be available for play.

To play without purchase and without redeeming any Microsoft Rewards points, visit www.microsoft.com/rewards and follow the links and instructions to create an Account (if you do not already have an Account). Then, on a 3" x 5" card or piece of paper, hand-print your full name, complete address, phone number (with area code), date of birth, and the email address associated with your Microsoft Rewards Account, and mail it to the address corresponding to your country of residence: For residents of the United States: "Microsoft Rewards "Select 3" Game, Free To Enter", P.O. Box 8554, Big Sandy, Texas, 75755-8554. (See addresses for other countries.) Requests must be postmarked by February 4, 2020 and received by February 10, 2020. Only one request per outer postmarked envelope allowed.