Monday, December 23, 2019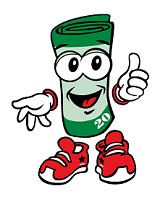 Prize Details
Grand Prizes (one (1) prize per Movie/Giveaway Period, twenty-seven (27) total prizes): Each winner will receive one (1) $100.00 Amazon gift card.
Rules
Open only to legal residents of the fifty (50) United States and the District of Columbia, who are at least eighteen (18) years of age (or age of majority in their jurisdiction of residence, whichever is older) at time of entry, have access to the Lifetime television network as of October 24, 2019, and have internet access/valid e-mail address as of October 24, 2019.

There is only one (1) winning Card for each Movie/Giveaway Period; and, the winning Card for each Movie/Giveaway Period has been randomly paired with a certain winning time during that Giveaway Period (the winning time also being randomly pre-selected.) The first person who submits an Entry (i.e., registers and plays a Card) at or after the randomly pre-selected winning time paired with the winning Card for a given Movie/Giveaway Period (as recorded by Sponsor's computer) is the potential winner of the prize for that Movie/Giveaway Period, subject to verification.
Review and Additional Information
Play It's A Wonderful Lifetime Bingo while watching our movie! Match the Bingo squares to actions in the movie and submit your card at the end.

Giveaway Periods:

Giveaway Period (Movie) Start Date End Date
Sweet Mountain Christmas 8:00 pm ET on 10/25/19 1:00 am ET on 10/26/19
The Road Home for Christmas 8:00 pm ET on 10/26/19 1:00 am ET on 10/27/19
No Time Like Christmas 8:00 pm ET on 10/27/19 1:00 am ET on 10/28/19
Christmas Reservations 8:00 pm ET on 11/2/19 1:00 am ET on 11/3/19
Always and Forever Christmas 8:00 pm ET on 11/3/19 1:00 am ET on 11/4/19
Radio Christmas 8:00 pm ET on 11/9/19 1:00 am ET on 11/10/19
A Sweet Christmas Romance 8:00 pm ET on 11/10/19 1:00 am ET on 11/11/19
Christmas A La Mode 8:00 pm ET on 11/15/19 1:00 am ET on 11/16/19
Christmas in Louisiana 8:00 pm ET on 11/16/19 1:00 am ET on 11/17/19
Random Acts of Christmas 8:00 pm ET on 11/17/19 1:00 am ET on 11/18/19
The Magical Christmas Shoes 8:00 pm ET on 11/22/19 1:00 am ET on 11/23/19
Twinkle All the Way 8:00 pm ET on 11/23/19 1:00 am ET on 11/24/19
Christmas 9 to 5 8:00 pm ET on 11/24/19 1:00 am ET on 11/25/19
A Very Vintage Christmas 8:00 pm ET on 11/27/19 1:00 am ET on 11/28/19
A Christmas Wish 8:00 pm ET on 11/28/19 1:00 am ET on 11/29/19
Staging Christmas 8:00 pm ET on 11/29/19 1:00 am ET on 11/30/19
Merry Liddle Christmas 8:00 pm ET on 11/30/19 1:00 am ET on 12/1/19
You Light Up My Christmas 8:00 pm ET on 12/1/19 1:00 am ET on 12/2/19
A Storybook Christmas 8:00 pm ET on 12/6/19 1:00 am ET on 12/7/19
Christmas Unleashed 8:00 pm ET on 12/7/19 1:00 am ET on 12/8/19
Grounded for Christmas 8:00 pm ET on 12/8/19 1:00 am ET on 12/9/19
Christmas Stars 8:00 pm ET on 12/13/19 1:00 am ET on 12/14/19
A Christmas Winter Song 8:00 pm ET on 12/14/19 1:00 am ET on 12/15/19
Rediscovering Christmas 8:00 pm ET on 12/15/19 1:00 am ET on 12/16/19
The Christmas Temp 8:00 pm ET on 12/20/19 1:00 am ET on 12/21/19
Christmas Hotel 8:00 pm ET on 12/21/19 1:00 am ET on 12/22/19
A Date by Christmas Eve 8:00 pm ET on 12/22/19 1:00 am ET on 12/23/19