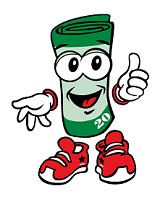 Prize Details
Prize is the completed Goodguys 1967 Chevrolet Nova. Goodguys reserves the right to substitute cash or another vehicle of equal or greater value for the prize (based on the estimated value for this prize in its AS IS condition at the Final Drawing being $40,000).
Rules
Open only to U.S. and Canadian residents who are 18 years of age or older and possess a valid driver's license at the time of the Random Drawings from which Contest Finalists are selected and the Final Drawing thereafter.

Only one internet entry per person and one internet entry per email address is permitted.

Review and Additional Information
Contest Finalist selected in the Members Participant and On-line Participant Random Drawing will be notified by a telephone call, email, and/or by a letter sent via first class US Mail from Goodguys specifying that the Contest Finalist must contact a specific official at Goodguys. However, the Contest Finalist selected in the Registered Participant Random Drawing must be present to win so they are notified in person only (one person per Event). The Final Drawing for this contest prize will be held on or about July 12, 2020, at the 23rd Goodguys PPG Nationals (July 10-12, 2020) in Columbus, Ohio. Must be present to win.

Each Contest Finalist who attends the Final Drawing will receive travel cost reimbursement from Goodguys at the rate of $0.35 per mile from the Contest Finalists residence (in the US or Canada) to the 24th Goodguys PPG Nationals (July 10-12, 2020) in Columbus, Ohio.