Tuesday, December 31, 2019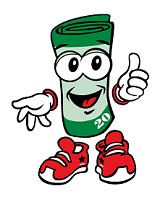 Prize Details
Entry Period 1 Prizes
Baseball Big Game Tickets (set of 2 tickets; awarded as $3,000 gift card) 3 $3,000
Baseball Fan Pack (awarded as $150 gift card) 5 $150
Baseball Game Tickets of Choice (set of 2 tickets; awarded as $78 gift card) 150 $78
Clear Plastic Tumbler 100 $16
Baseball Team Throw Blanket (awarded as $30 gift card) 245 $30
BBQ Grill (awarded as $500 gift card) 70 $500
1 Year Apple Pie Subscription (awarded as $588 Goldbely.com gift card) 80 $588
Cooler 50 $70
Designer Sunglasses 150 $153
Ice Cream Maker (awarded as $115 gift card) 100 $115
Patio Standing Wine Cooler 74 $70
Beringer Branded US Shaped Cutting Board 300 $20
Beringer Monogrammed Apron 500 $15
Corkpull Wine Opener 175 $15
Total ARV of all available Entry Period 1 Prizes is $171,695.

Entry Period 2 Prizes
Big Screen TV (awarded as $500 gift card) 5 $500
Surround Sound System (awarded as $250 gift card) 10 $250
Winter Weekend Getaway (awarded as $1,000 gift card) 5 $1,000
Holiday Dinner on Beringer (awarded as $100 gift card) 75 $100
Harry & David Dessert (awarded as $100 Harry & David gift card) 50 $100
Poinsettias (awarded as $50 1-800 Flowers gift card) 100 $50
Rarest Rainbow Bracelet 15 $380
Great American Cookbook 200 $18
Beringer Branded Throw 100 $40
Monogrammed Tablecloth (awarded as $30 gift card) 150 $30
Winter Wreath (awarded as $75 1-800 Flowers gift card) 100 $75
Beringer Grape Leaf Ornament 500 $15
Total ARV of all available Entry Period 2 Prizes is $60,300.

Entry Period 3 Prizes
Patio Dining Set (awarded as $1,200 gift card) 5 $1,200
Concert Tickets (awarded as $100 gift card) 25 $100
Apple Tree (awarded as $60 fastgrowingtrees.com gift card) 50 $60
Rarest Rainbow Earrings 10 $402
Magnolia Style 'Welcome Sign' 50 $50
State-Themed Candles (awarded as $30 gift card) 75 $30
Farmhouse Inspired Doormat 50 $48
Set of 2 Beringer Branded Mason Jars 600 $20
Key Lime Pies (awarded as $38 Goldbely.com gift card) 125 $38
Corkpull Wine Opener 300 $15
Beringer Grape Leaf Ornament 500 $15
Aviator-Style Sunglasses 750 $5
Beringer Key Chain 1,000 $5
Total ARV of all available Entry Period 3 Prizes is $59,795.

Total ARV of all Prizes available in the Promotion is $291,790
Rules
Open only to legal residents of the fifty United States (excluding Utah) and the District of Columbia who are at least twenty-one years old at the time of participation. Any guest of a winner participating in any prize-related activity must be at least twenty-one years old.

Limit: Regardless of the method used to obtain a Code, limit one Game Play per entrant per day during the Promotion Period.
Review and Additional Information
Without a Purchase Mail-In (July 6, 2018 through December 17, 2019): To obtain a Code without making a purchase, an eligible entrant may legibly hand write his/her full first and last name, complete street address (no P.O. Box), age, and valid e-mail address on a 3½" x 5" properly stamped postcard and mail it to: Beringer Main and Vine Wine & Win Instant Win Game Code Request, P.O. Box 251328, West Bloomfield, MI 48325. Requests sent in an envelope will not be accepted. Mail-in requests must be postmarked between July 6, 2018 and December 17, 2019 and received by December 26, 2019. Administrator will send one Code by e-mail to the e-mail address provided on each postcard received. Each entrant may obtain no more than seven Codes per calendar week.

Without a Purchase Online Code Request (December 17, 2019 through December 31, 2019): From 12:00 PM ET on December 17, 2019 through 11:59:59 PM ET on December 31, 2019, an eligible entrant may visit uncork.mainandvinewine.com/amoe and follow the onscreen instructions to obtain one Code. An Entrant can request up to one Code per day via this method.