Friday, December 30, 2022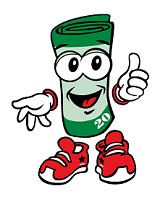 Prize Details
PRIZE DETAILS: A total of 21,423 will be awarded during the Promotion Period, as described below. Limit of five (5) Instant-Win Prizes per person/per email address during the Promotion Period.

Prize Quantity Prize ARV Prize Description

10 $1,744.97 One (1) Xbox Ultra Bundle including:including: one (1) Series S Console, one (1) Headset, one (1) Standard Controller, and one (1) Super Lovesac

100 $14.99 One (1) Xbox Game Pass Ultimate 1-Month

100 $44.97 One (1) Xbox Game Pass Ultimate 3-Months

84 $299.99 One (1) Xbox Series S Console

105 $59.99 One (1) Xbox Stereo Headset

20 $59.99 One (1) Xbox Standard Controller

25 $59.99 One (1) Rockstar Energy Themed Xbox Controller

5,902 $25 One (1) $25 Xbox Store Gift Card

10,000 $5 One (1) PUBG Battlegrounds: Military Jacket In-game Content

2,045 $60 One (1) Fallout 76 Game and Expansion Pack

2,045 $60 One (1) Elder Scrolls Online: Base Game + High Isle Collection

345 $59.99 One (1) Halo Infinite Game

45 $59.99 One (1) Forza Horizon 5 Game

45 $59.99 One (1) Madden NFL 23 Game

10 $7,880 One (1) Ultimate Game Room Setup including
one (1) Doritos + Rockstar Energy Branded ORIGIN NEURON 4000x Gaming PC Rig
one (1) CORSAIR XENEON Monitor one (1) CORSAIR K65 MINI Keyboard
one (1) CORSAIR SCIMITAR PRO Gaming Mouse
one (1) CORSAIR MM700 RGB Extended Mouse Pad
one (1) Elgato Facecam
one (1) CORSAIR HS70 Gaming Headset
one (1) Elgato Wave:3 Gaming Microphone
one (1) Custom Elgato Stream Deck
one (1) Haworth Gaming Chair

5 $5,770 One (1) Doritos + Rockstar Energy Branded ORIGIN NEURON 4000x Gaming PC Rig with
one (1) CORSAIR XENEON Monitor
one (1) CORSAIR K65 MINI Keyboard
one (1) CORSAIR SCIMITAR PRO Gaming Mouse
one (1) CORSAIR MM700 RGB Extended Mouse Pad

19 $2,699 One (1) Corsair Voyager a1600 Gaming Laptop

24 $599.99 One (1) CORSAIR XENEON 32QHD165 32-Inch IPS QHD Monitor

104 $89.99 One (1) CORSAIR K65 RGB MINI Keyboard

9 $149.99 One (1) Elgato Facecam

104 $79.99 One (1) CORSAIR SCIMITAR PRO RGB Gaming Mouse

109 $99.99 One (1) CORSAIR HS70 BLUETOOTH Multi-Platform Gaming Headset

19 $149.99 One (1) Elgato Wave:3 Gaming Microphone

15 $149.99 One (1) Custom Elgato Stream Deck

95 $59.99 One (1) CORSAIR MM700 RGB Extended Mouse Pad

19 $1,500 One (1) Haworth Gaming Chair

10 $1,325 One (1) Super Love Sac

10 $500 One (1) Rockstar Energy Mini Fridge

The total Average Retail Value ("ARV") of all Instant-Win Prizes is $787,494.27
Rules
Open only to legal residents of any of the fifty (50) United States and the District of Columbia (including Puerto Rico for Doritos® purchases), who are eighteen (18) years of age or older (nineteen [19] years of age or older if a resident of Alabama or Nebraska) at the time of participation.

Limit of ten (10) valid codes entered per person/email address, per day regardless of type.
Review and Additional Information
NO PURCHASE REQUIRED- Alternative Method of Entry ("AMOE"): To obtain an AMOE Code without making a purchase, send a 3" x 5" card or piece of paper with the required information (required information includes; full name, address, city, state, zip code, date of birth, and email address), to be received by 12/23/22, to: Standard Group, Attn: Doritos + Rockstar Xbox Instant Win Game Request, 500 East Oregon Road, Lititz, PA 17543. One (1) unique AMOE Code will be emailed to the email address provided. Each AMOE Code will earn the participant ten (10) Plays when entered on the Website. Limit one AMOE request per person/email address/stamped-outer envelope per day, regardless of method of entry.