Monday, September 20, 2021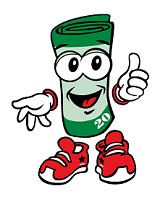 Prize Details
Petco Love will grant approximately $1 million in grant awards to winning animal welfare organizations while Petco will grant a shopping spree to the adopters in the amounts specified below:

Grand Prize:
$100,000 grant award for the animal welfare organization
$1,000 Petco shopping spree and a prize pack including swag from BOBS from Skechers for the adopter

2nd Prize Winners:
$50,000 grant award for the animal welfare organization
$500 Petco shopping spree and a prize pack including swag from BOBS from Skechers for the adopter

3rd Prize Winners:
$25,000 grant award for the animal welfare organization
$250 Petco shopping spree and a prize pack including swag from BOBS from Skechers for the adopter

4th Prize Winners:
$10,000 grant award for the animal welfare organization
$100 Petco shopping spree and a prize pack including swag from BOBS from Skechers for the adopter

5th Prize Winners:
$5,000 grant award for the animal welfare organization
$100 Petco shopping spree and a prize pack including swag from BOBS from Skechers for the adopter

Runner-ups:
$1,000 grant award for the animal welfare organization
$50 Petco shopping spree and a prize pack including swag from BOBS from Skechers for the adopter
Rules
Any person over the age of 18 (or under the age of 18 with parental/guardian consent) who has adopted a pet from a U.S. based animal welfare organization can submit their Petco Love Story to earn a grant award. Please note that the pet must be currently living.

Limit submissions to one story per household.
Review and Additional Information
Your Love Story should describe how your adopted pet has made your life better and should be a celebration of the love you share with your pet. All story submissions should include a minimum of four photos including one photo of the pet by themselves, and one photo of you and your pet together. Additional photos can include your pet with the whole family or a photo that further supports your story.