Monday, February 03, 2020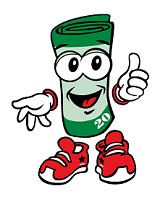 Prize Details
Prizes:
7-Night Carnival Cruise for a family of 4 plus airfare for 4 capped at $500 per person from cheapcruises.com. 1 $5,000
Nintendo Switch Light + $10 Walmart Gift Card and free DVD/Blu-ray rental 2 $212 each
32" Philips Roku TV model 32PFL4664 and Onn DVD Player + $10 Walmart Gift Card and free DVD/Blu-ray rental 5 $174 each
Walmart Shopping Trip 1 $500
2 Legoland Tickets 3 $200 each
Stanley Kubrick The Masterpiece Collection - Blu-ray + $10 Walmart Gift Card and free DVD/Blu-ray rental 2 $211.99 each
THREE The Addams Family-themed prize packs (each with a $96 ARV), each of which includes: THREE The Addams Family Character Funko Pop figurines; ONE The Addams Family-themed adult t-shirt (size medium); ONE The Addams Family-themed kids t-shirt (size large); and ONE The Addams Family Blu-ray + DVD + Digital Code combo pack and Onn DVD Player + $10 Walmart Gift Card and free DVD/Blu-ray rental 3 $131.84 each
ONE Hustlers-themed prize pack (each with a $47 ARV), includes: ONE Hustlers one-sheet movie poster signed by Constance Wu and KeKe Palmer; and ONE Hustlers Blu-ray + DVD + Digital Code combo pack and Onn DVD Player + $10 Walmart Gift Card and free DVD/Blu-ray rental 1 $82.28
Goodfellas Signed Poster and Onn DVD Player + $10 Walmart Gift Card and free DVD/Blu-ray rental 1 $210.84
2001 Space Odyssey Signed Poster and Onn DVD Player + $10 Walmart Gift Card and free DVD/Blu-ray rental 1 $210.84
The Hangover Signed Poster and Onn DVD Player + $10 Walmart Gift Card and free DVD/Blu-ray rental 1 $210.84
Clint Eastwood Collection 20 Box Set -- Blu-ray + $10 Walmart Gift Card and free DVD/Blu-ray rental 2 $141.95 each
Wizarding World 9-Film Collection -- Blu-ray + $10 Walmart Gift Card and free DVD/Blu-ray rental 2 $92.99 each
Batman 80th Anniversary Collection -- Blu-ray™ + $10 Walmart Gift Card and free DVD/Blu-ray rental 2 $101.99 each
DC 7 Film Collection -- Blu-ray + $10 Walmart Gift Card and free DVD/Blu-ray rental 2 $92.99 each
Terminator: Dark Fate Prize Pack-Branded sunglasses, T-shirt, Limited Edition Poster, BD Combo and Onn DVD Player + $10 Walmart Gift Card and free DVD/Blu-ray rental 1 $120.80
Terminator: Dark Fate Prize Pack-Branded sunglasses, Limited Edition Poster, BD Combo and Onn DVD Player + $10 Walmart Gift Card and free DVD/Blu-ray rental 1 $100.81
$50 Walmart Gift Cards 10 $50 each
Popcorn Maker + $10 Walmart Gift Card and free DVD/Blu-ray rental 25 $46.75 each
Onn DVD Player + $10 Walmart Gift Card and free DVD/Blu-ray rental 25 $35.84 each
1 Month of Dinners and Movies ($40 Walmart Gift Card And 4 free DVD/Blu-ray 1-Night Rental) 9 $48 each
Total ARV of all Golden Disc Game Prizes: $13,005.70

7-Night Carnival Cruise for a family of 4 plus airfare for 4 capped at $500 per person. 1 $5,000
Nintendo Switch Light + $10 Walmart Gift Card and free DVD/Blu-ray rental 2 $212 each
32" Philips Roku TV model 32PFL4664 and Onn DVD Player + $10 Walmart Gift Card and free DVD/Blu-ray rental 5 $174 each
Walmart Shopping Trip + $10 Walmart Gift Card and free DVD/Blu-ray rental 1 $512
Two Legoland Tickets + $10 Walmart Gift Card and free DVD/Blu-ray rental 2 $212 each
Stanley Kubrick The Masterpiece Collection -- Blu-ray + $10 Walmart Gift Card and free DVD/Blu-ray rental 2 $212 each
ONE Downton Abbey Deluxe Limited Edition Blu-ray + DVD + Digital Code combo pack - $34.99 ARV and Onn DVD Player + $10 Walmart Gift Card and free DVD/Blu-ray rental 1 $70.83
ONE House of Hitchcock Collection (Blu-ray™) - $88.96 and $10 Walmart Gift Card and free DVD/Blu-ray rental 1 $100.96
ONE Universal Classic Monsters: Complete 30-Film Collection (Blu-ray) - $114.99 ARV and $10 Walmart Gift Card and free DVD/Blu-ray rental 1 $126.99
THREE The Addams Family-themed prize packs (each with a $96 ARV), each of which includes: THREE The Addams Family Character Funko Pop figurines; ONE The Addams Family-themed adult t-shirt (size medium); ONE The Addams Family-themed kids t-shirt (size large); and ONE The Addams Family Blu-ray + DVD + Digital Code combo pack and Onn DVD Player + $10 Walmart Gift Card and free DVD/Blu-ray rental 3 $131.84 each
ONE Hustlers-themed prize pack (each with a $47 ARV), includes: ONE Hustlers one-sheet movie poster signed by Constance Wu and KeKe Palmer; and ONE Hustlers Blu-ray + DVD + Digital Code combo pack and Onn DVD Player + $10 Walmart Gift Card and free DVD/Blu-ray rental 1 $82.28
Clint Eastwood Collection 20 Box Set - Blu-ray + $10 Walmart Gift Card and free DVD/Blu-ray™ rental 2 $141.95 each
Wizarding World 9-Film Collection - Blu-ray + $10 Walmart Gift Card and free DVD/Blu-ray rental 2 $92.99 each
Batman 80th Anniversary Collection - Blu-ray + $10 Walmart Gift Card and free DVD/Blu-ray rental 2 $101.99 each
DC 7 Film Collection -- Blu-ray + $10 Walmart Gift Card and free DVD/Blu-Ray rental 2 $92.99 each
Gemini Man Prize Pack-Signed Poster, Cap, Portable Charger, T-shirt and Blu-ray Combo and Onn DVD Player + $10 Walmart Gift Card and free DVD/Blu-ray rental
Terminator: Dark Fate Prize Pack-Branded sunglasses, Sweater, BD Combo and Onn DVD Player + $10 Walmart Gift Card and free DVD/Blu-ray rental 1 $106.81
Terminator: Dark Fate Prize Pack-Branded sunglasses, Book Bag, Limited Edition Poster, BD Combo and Onn DVD Player + $10 Walmart Gift Card and free DVD/Blu-ray rental 1 $124.80
Dora and the Lost City of Gold Prize Pack- Gold Tote, Gold Bottle, BD Combo and Onn DVD Player + $10 Walmart Gift Card and free DVD/Blu-ray rental 1 $115.81
$50 Walmart Gift Card + $10 Walmart Gift Card and free DVD/Blu-ray rental 10 $74 each
Popcorn Maker + $10 Walmart Gift Card And free DVD/Blu-ray rental 25 $46.75 each
Kell Electronics Onn DVD Player + $10 Walmart Gift Card and free DVD/Blu-ray rental 25 $35.84 each
1 Month of Dinners and Movies ($40 Walmart Gift Card And 4 free DVD/Blu-ray 1-Night Rental) 8 $48 each
Total ARV of all Email Entry Prizes: $13,000.56.

Total ARV of All Prizes: $26,006.26
Rules
Open to legal residents of the 50 United States, Puerto Rico, and District of Columbia who are at least 18 years old (or the age of majority in their jurisdiction of residence, whichever is older) at the time of entry.

Limit: THREE ENTRIES PER PERSON PER DAY REGARDLESS OF METHOD OF ENTRY DURING PROMOTION PERIOD.
Review and Additional Information
Free Alternative Method of Entry: Send an email with your name and address to goldendisc@kpicentral.com during the Promotion Period with "Golden Disc" in the subject line. All email entries must be submitted during the Promotion Period (limit 3 entries per day).